Orders of Protection and Restraining Orders Revisited
June 23rd, 2017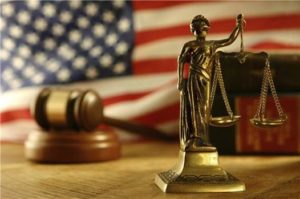 SCVAN is hosting a webinar (10 – 11 a.m.) on Order of Protection and Restraining Orders. They will give an overview of orders of protection and restraining orders. This webinar will address 2015 changes to the law, RO's verses DVPO's in practice and problem areas. The importance of mutual restraining orders, jurisdiction questions and strategic appeals will also be addressed. Finally, participants will have the opportunity to ask specific questions. If you have not previously registered for our training registration system, Coalition Manager, you can do that here. http://sc.coalitionmanager.org/Pages/membersignup.aspx
Read More >>
Daniel Island Field of Honor
June 25th, 2017
River Landing Drive
Charleston, SC 29492
For two weeks beginning on June 25th, the Daniel Island Exchange Club will proudly host their 2nd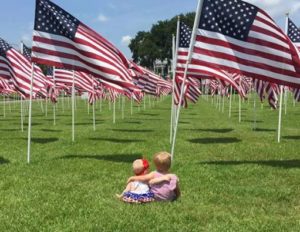 Annual Daniel Island Field of Honor® display of U.S. flags. Over 500 hundred full-sized flags will fly to honor military, veterans, first responders, and other hometown heroes. You can honor a loved one by sponsoring a flag for $25 and proceeds benefit One80 Place!
Read More >>
A Taste of Mediation
June 27th, 2017
Midlands Mediation Center
4801 Colonial Drive
Columbia, SC 29203
Midlands Mediation Center is hosting "A Taste of Mediation" – a free, short, get-acquainted or re-acquainted session. Their next one is Tuesday, June 27 from 8:00 -8:45 a.m. A light breakfast will be served. It's a great way for you to learn about Mediation and our center's services programs, and volunteer opportunities. You'll meet some staff and board members too. Call to RSVP by Friday (6/23) at noon. 803-714-1176
Lowcountry Legal Volunteers Orientation
June 28th, 2017
181 Bluffton Road
Ste A-103
On Wednesday, June 28th from 10-11:00 am Lowcountry Legal Volunteers will be holding a new volunteer orientation at their offices in Bluffton.
Call Adrienne to RSVP at 843-815-1570
Read More >>
Heirs' Property Clinic in Jasper County
July 8th, 2017
Jasper County Government Building
358 Third Avenue
Ridgeland, SC 29936
Now is the time to resolve your heirs' property issues! If you want to learn more about heirs' property, join us for an educational seminar. The seminar will begin promptly at 10:00 am. Following the seminar, make an appointment to meet with one of our attorneys to discuss your specific legal issue. Please call us to register: 1 (843) 745-7055.
Read More >>
Introduction to Mediation Training
July 15th, 2017
Midlands Mediation Center
College Place United Methodist Church
4801 Colonial Drive
Columbia, SC 29203
Midlands Mediation Center's Introduction to Mediation Training emphasizes skills necessary for anyone who wants to empower and transform by understanding and resolving conflicts, improving relationships and strengthening families, communities, organizations and workplaces.
Read More >>
Willy Wonka Fundraising Show
July 20th, 2017
Town Theatre
1012 Sumter Street
Columbia, SC 29201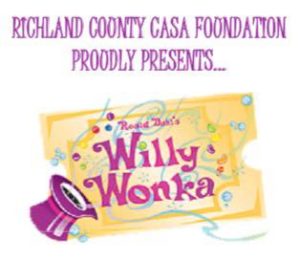 The Richland County CASA Foundation proudly presents Willy Wonka at the Town Theatre! All proceeds from the event go directly to support Richland County CASA. Show time is at 7:30 PM. Pre-show activities begin at 7:00 PM. General admission is $25.
Read More >>